Chain-gang cake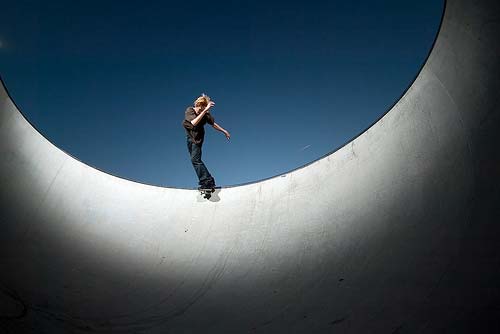 One of my most repeated mantras to my children as they we're growing up:
Do what you can with what you've got.
Today, Jeremy gave us a cake making lesson it was quite yummy!
So, heres the Chain-gang cake recipe my son has taken and adapted with what he has on hand.
Enjoy! we sure did.
Ingredients:
1 honey bun
1 small bag of chocolate chip cookies
2 oatmeal sandwich cookies
1 small packet of squeezable peanut butter
About an ounce of water
Carefully open up the honey bun package remove bun, placing it on a paper plate, and finish opening up the plastic wrap so it lays flat.
Take the bag of chocolate chip cookies and crunch them up finely in the bag without breaking the bag open.
Once they're all crumbled, open the bag at the top and carefully pour the water in you don't want it soupy it needs to be like a paste.
You can use a plastic fork to mix the crumbled cookies and water together to form a paste then scoop the paste out of the bag and spread it carefully and evenly onto the opened plastic honey bun wrapper. It should be about 1 inch or so larger than the honey bun.
Open the 2 oatmeal sandwich cookies and place them on top of the honey bun, pushing them into the frosting a little then carefully turn the honey bun over, laying it on top of the mashed cookie paste.
Holding the edge of the plastic wrap, pull it up and press it against the side of the honey bun/oatmeal cookie all the way around you want the cookie paste to end up sticking to the sides of the honey bun and not on the plastic.
Place a paper plate over the inverted honey bun, flip it over, and carefully remove the rest of the plastic wrap, leaving the cookie paste on the honey bun it should look like chocolate frosting at this point.
Lastly open the end of the squeezable peanut butter and squeeze it on top in whatever design you wish.
Eat.
Its amazing what you can come up with when you can't just run to the store for what you want. It costs him about 3 dollars for the ingredients, and it makes enough to share.
Innovation, creativity, and perseverance.
Thats my son.
I nearly forgot. I promised the people over at stalwart roofing & exteriors that I'd provide them with a mention in my next write-up. These people treated me great and were professional every step of the way. I was able to get Aaron on the telephone or on-line every time I needed help. It was a fantastic experience. If you are seeking a credible Calgary based roofer give them a glance. You will not do better in Alberta. Alright, I'm out for the time being. Check back soon!
Posted in Newspaper Post Date 11/29/2015

---