After years of working under someone else, some people feel like a...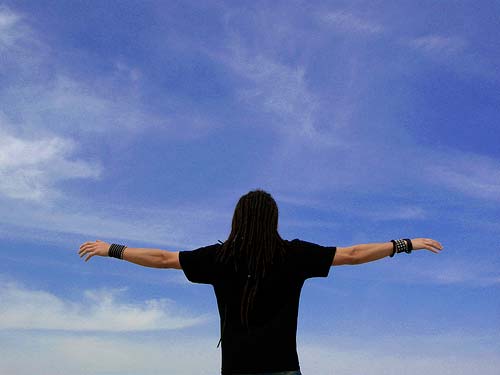 After years of working under someone else, some people feel like a hamster caught in a wheel, they run and run, but never seem to get anywhere. Some people begin to dislike going to work and decide to get off the hamster wheel and start their own business. Starting your own business is simple thanks to the development of the Internet. The amount of Internet businesses has grown over the past decade, and this guide will show you how to start an online business.
Determining Your Market
The first step to starting your own online business is to determine what market you are going to be in. Your business is going to have to offer a product or service, and your first job is to determine what yours is. Some people prefer to sell online crafts, whereas others tend to offer services like health consulting. To ensure that your business is successful you may want to base your business on your strongest skills.
Create Your Domain
The next step is to create a domain name. Finding a domain name is going to be difficult since one name can only be used per business. You may want to be creative with your domain name to ensure that it is available. If you are set on a specific domain name that is not immediately available, you may want to consider using dashes to break the name apart, which could make your domain name available. Some businesses may want to consider finding online hosting sites; these sites can assist your creating your domain name. Your domain name is going to let the world know about your business, so make sure your name is creative and relevant.
Your Company Style
The next step after creating your product and your domain is to determine your businesses style. This style is going to reflect your product and be the foundation for creating your website. Your website should reflect the type of customers who can benefit from your product or service. Your style is going to be the foundation for the background color, text, and graphics that make up your website. You want your website to be appealing, and choosing a style that speaks to your target market, is going to reflect your business sales.
Your Website Content
Your website content is going to be the best tool in your search engine optimization. By filling your website full of rich content that is full of keywords that will direct customers with your business through their Internet searches. The content is the mist important part of your website, so make sure it is interesting and informative.
Setting Up With Ecommerce
Once you have your website designed and ready for customers, you are not quite ready to sell yet. You have to ask yourself, how will customers pay for my product, how will I be able to obtain records so that I can ship the product. It is important for your business to set up with an Ecommerce site. These websites will assist you with payment and reporting for your website, and some even offer you to create your domain name through them, if you haven't already, this way you can kill two birds with one stone.
Use Social Media
Creating your website is not going to be enough to get your business on the map. Just because you open a website, does not mean people are going to flood to your website, you have to make your website known. The best way to do this is to get involved with social media. Connect with customers through social networking sites such as Twitter and Facebook who offer a multitude of packages for businesses. You may also want to consider linking your business with a blog. Blogs are a great backlink to draw attention to your business. There are also bookmarking pages that your business could benefit from linking to. Bookmarking pages could send thousands of customers to your website within an hour.
Advertising and Marketing
You may want to consider investing in some online advertising for your Internet business. There are numerous ways to advertise online through websites such as Craigslist, which are free to advertise on. However, it is always important to remember, you get what you pay for. As mentioned above, social networking websites offer advertising packages to businesses, which may seem expensive at first, but when you think about how many people use social networking in a day, it could be worth the investment.
Posted in Newspaper Post Date 05/13/2016

---