6 Tips to Finding the Best Criminal Defence Lawyer in Toronto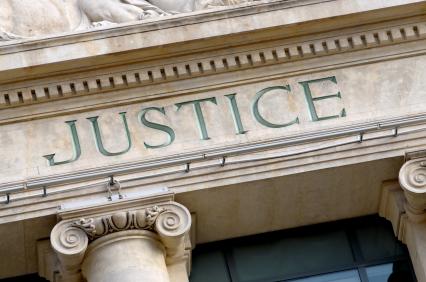 You didn't want or even plan for this to happen. It was simply a wrong turn in life but now you're facing criminal charges.
Whatever the charge may be theft, fraud, shoplifting, domestic assault, impaired driving, child pornography, etc. - if it's your first offence you're probably overwhelmed & worried about what comes next.
Am I facing jail time? A fine? Will this give me a criminal record? Are the likely questions you're asking yourself and you have no answers other than it's a scary situation! And, in situations like this you know, at least, your best defence is a good Defence Lawyer.
But, Where Do You Start?
Finding that Defence Lawyer is a daunting task in itself let alone being in a large city like Toronto. One of the most important things to understand is - not every Lawyer or Law Firm are created equal. They are all vying for your attention with so many advertisements, blogs, & websites promising a fantastic result.
Your first step before choosing a lawyer is to do a little research and find the right fit for your situation. After all you future could be on the line. Below are 6 tips that can help you sort through the good and the bad to find the right lawyer.
Since, my goal is to present enough information that you can use as a guide to make the right pick. I'll start off by giving you my pick that I'm comfortable with recommending based on the research I did for this article.
Of all the lawyers I interviewed in the Toronto area, web research & other articles I went throughout the Donich Law Professional Corporation made the top of my list. Of all the lawyers I talked to, Jordan Donich was the most forthcoming. He took the time to answer my questions, show an genuine interest in the outcomes of his client cases & he has a proven track record of success.
Visiting his website at www.mydefence.ca you'll see that it's full of useful information & is a valuable resource for those facing criminal charges of any type. Basically, if you need legal representation now & want the best criminal defence lawyer call the offices of Donich Law Professional Corporation at 416-DEFENCE.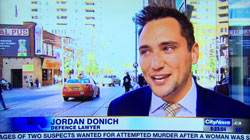 But you don't have to take my word for it. You can do your own research before making your choice. Use these 6 tips as to guide you through the process it could save you a lot of wasted time, money and give you the best chance of getting you through this relatively unscathed.
The 6 Tips
1. Look for Reviews
In the always connected world we live in there are numerous amounts of ways to find reviews on the particular candidate(s) you are looking into. From online review sites such as Yelp, to social media sites like Facebook, LinkedIn & Twitter chances are good you can find what others are saying, good or bad, about lawyer of choice.
2. Look at Credentials Closely
Again staying online for this one by seeking out & looking at their online profiles.. As mentioned above LinkedIn, & Facebook are a good place to start as is the Lawyers/Law Firms Website. Most lawyers have some sort of online presence these days. When looking at their credentials & merits pay close attention to their education & years of experience.
3. Look to the Press
The most overlooked resource on this list is the press. Media is everywhere and you can find information from television to the morning newspaper. Most media outlets have archives on their websites that you can research your candidate. Has your potential lawyer made any appearances on the evening news or interviewed in a local newspaper. This is a great way to find out his/her demeanour, level of professionalism & what kind of cases he/she has taken on in the past.
4. Get A Referral
Not all Lawyers practice in all areas of law but they do know other lawyers. If you already have or know a lawyer you trust, ask for a referral. Simple enough, right?
5. Get Advice From Someone You Know & Trust
Do you have a personal relationship with someone who's been in a similar circumstance? Another easy strategy is to ask them for advice. Find out what steps they took, who they hired and why? If they came out on top then chances are good they can steer you to towards proper legal representation.
6. Arrange a Face-to-Face Meeting
The last, but not least, tip could be the most important. Initial consultation are usually free and gives you a chance to meet a potential lawyer face-to-face in his/her environment. This is a great way to see if you get along & to find out how professional, knowledgeable, organized & on the ball they're. Pay attention to what this lawyer is saying along with the little things to make sure you're making the right choice.
Finding a lawyer isn't a choice you should take lightly as you future could be on the line. A well thought & planned choice will lessen the stress from the situation you're in. If you follow these tips you should have no trouble finding the right lawyer that's capable of delivering the best possible outcome for your case.
My research lead me to Jordan Donich of Donich Law Professional Corp. If you're in the Toronto area you can get in touch with Jordan by calling 416-DEFENCE or visit his website at www.mydefence.ca. I used the above 6 tips as a guide for answering this question & found Jordan's proven track record of success & extensive experience with mischief, assault, child pornography, sexual crimes/interference & impaired driving cases (among others) makes him a great choice.
The bottom-line is you've made a mistake. It's time to take responsibility, do the research necessary to get out of this in one piece, dust yourself off & move on with your life.
Posted in Newspaper Post Date 12/09/2015

---