Cooking With Quinoa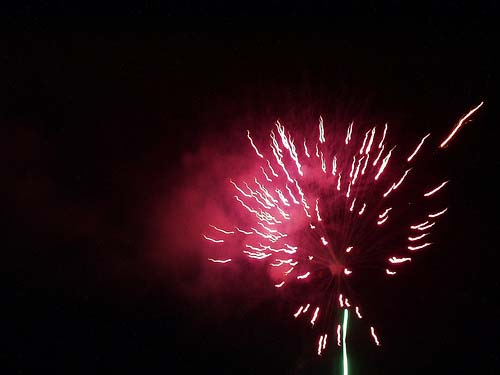 I made my way down to the Hudson River Bike Path, which was packed! Much more so than on a typical, nice weather weekend. Strangely enough, despite being just feet away from the Hudson River, there was no flooding along the path barely even a puddle. I covered 7 miles total, and I was extremely thankful to have the tail wind at my back on the way home the gusts and spitting rain really picked up on the latter half of the run.
I spent the rest of the afternoon and night relaxing, watching trash TV, and cooking up some lunches for the week. I prepared a batch of quinoa to make 4 servings, and put the cooked plain quinoa into different tupperwares to dress up with different ingredients throughout the week for variety. For todays lunch, I mixed quinoa with zucchini ribbons, feta cheese, walnuts and sliced Garlic Chicken Sausage. This meal took less than 30 minutes from start to finish , including cooking the quinoa and rinsing all my dishes. And now, I've got a great lunch base for the rest of the week. Easy!
Quinoa is a very versatile ancient grain, and can be found at most grocery stores (even Trader Joes!). It is a complete protein , meaning it contains all 9 of the essential amino acids our bodies need. It has a slightly sweet and nutty taste, is pretty quick to prepare, and 1 serving has around 170 calories with 3 grams of fat, 3 grams of fiber, 1 gram of sugar, 5 grams of protein, along with 10% of your daily iron. I'm not a big refined pasta/rice person, so quinoa is a great way to get in healthy carbs and iron, which is extremely important during marathon training.
Quinoa with Garlic Chicken Sausage, Zucchini, Feta and Walnuts
1 cup quinoa (makes 4 servings of quinoa)
Toppings for 1 serving:

1 Trader Joes Garlic Chicken Sausage (or any protein of your choice)
1/3 zucchini, peeled into ribbons with peeler
cup feta cheese
cup walnut halves
Cook quinoa according to package directions, for 4 servings of quinoa it's usually 1 cup quinoa boiled in 2 cups water for 15 minutes until water is absorbed and quinoa is fluffy
While quinoa is cooking, microwave or grill chicken sausage. Peel skin from zucchini using peeler, and continue peeling insides to create ribbons. Alternatively, you could also slice/chop the zucchini.
Once quinoa is done cooking, split into 4 serving sizes. To your single serving, add in sliced sausage, zucchini, feta cheese, walnuts and mix. Store remaining cooked quinoa in tupperwares, or add more toppings to save for later!
Enjoy! This is also portable and can be re-heated for about 1 minute or more in the microwave, and eaten from a Tupperware at your desk like I did today
East coasters, are you back in work today? Have you ever tried quinoa, and what's your favorite way to make it?
Posted in Newspaper Post Date 06/30/2016

---