Big Rider Labour Day Win Offers a Business Lesson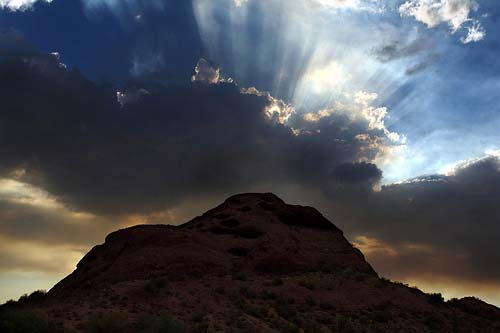 There was a football game on the weekend, did you hear about it?
Of course you did, and a good portion of the Saskatchewan population did too. It's amazing how the Saskatchewan Roughriders have created such a buzz in this town. The buzz is exaggerated when they are off to the best start to a season since 1970, but that buzz is there even when the team is losing. People just love to talk Roughriders.
The annual Labour Day game on Sunday demonstrated how Rider fans have created a feeling inside Mosaic Stadium at Taylor Field that is tough to match. My wife Katlyn and I have season tickets and love going to the games. It's not just because we enjoy football and the Riders, but because it's fun to get behind something that so many other people are passionate about as well. The Riders have created a brand that nearly everyone in Regina and all across Saskatchewan is behind. They have created that brand by working hard on the inside reality of their organization and making sure that reality is portrayed to the fans.
So why aren't you trying to create that feeling for your customers with your small business?
It's the experience that people buy, it's not the product. That's why the Riders have a stronger fan base than the Toronto Argonauts even though we have a fraction of the population. It's still a football game, but the experience is different.
There's endless examples of teams and businesses that provide a better experience than others. The Red Deer Rebels seem to sell way more tickets to much more enthusiastic fans than the Regina Pats even though Red Deer is half the size of Regina. For some reason Pat's fans seem to be the most subdued in the WHL, and this is in the same market as the Rider's thrive in. The Pat's just haven't been able to create a product that people can get as passionate about (with the exception of the 2001 Memorial Cup).
But enough sports analogies. If you have a special occasion restaurant, people don't pay for the food, they pay for the experience. If you sell insurance people don't buy a policy, they buy piece of mind and security.
Your job as a small business owner is to find out what people are really buying from you. Then figure out how you can shatter their expectations and provide them with that thing that they've been searching for.
Posted in Newspaper Post Date 10/25/2016

---