A Serene Surprise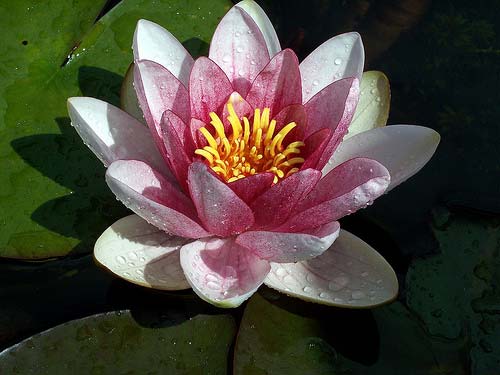 Caroline Covets is back with more royal baby newsthis time from Monaco! As reported here on May 30th, Her Serene Highness Princess Charlene of Monaco and His Serene Highness Albert II, The Sovereign Prince of Monaco announced they are expecting in December. Yesterday the palace surprised everyone with the news that it is not just one bundle of joy, but two! Yes, twins are on the way and the first-born twin will be next in line to the Monegasque throne. As we wait for the Grimaldi babies arrival, take a look at Princess Charlene's chic maternity style (hint: it includes Carolina Herrera and Manolo Blahnik) and see her royal pregnancy glow!
On August 1st, Charlene and Albert attended Monaco's 66th Annual Red Cross Ball and Charlene dazzled in a navy Dior gown. This was the first outfit where it was apparent she is expecting.
The gown appears to be made of navy taffeta with a v-neck back that drapes down to the floor in black.
She accessorized with silver Dior pumps and diamond earrings and a diamond headband by Graff. Dior was not a surprising choice for this event as the fashion house recently signed a 3-year partnership agreement with the Princess Grace Foundation and the Monaco Red Cross was very close to Grace's heart as she was president from 1958 until her death in 1982.
Princess Charlene was seen a month later on September 2nd at the annual Monaco picnic with Albert.
For this casual affair, she wore a navy sleeveless Akris shirt dress. The self-belt concealed her bump well and she accessorized with her nude Walter Steiger ballet flats (no longer available, similar option at Neiman Marcus) and classic pearl stud earrings (get the look for less at Neiman Marcus).
A few weeks later, Charlene and Albert attended the final round of The Evian Championship.
For the golf outing, Charlene kept it simple and comfortable in a black tunic with matching black pants (thought to be Dior). She accessorized with a Louis Vuitton pochette clutch, nude Louis Vuitton Oxford Ballerina Flats, black Dior sunglasses, and pearl studs (look for less at Neiman Marcus).
At the end of September, Charlene and Albert hit the Big Apple for several events and Carolina Herrera was Charlene's designer of choice for her American visit. To kick off their trip, Charlene attended the Clinton Global Citizen Awards in a Carolina Herrera pantsuit.
The blazer has a jeweled neckline and her white top is sleeveless with tiered silk and sequins and a black bow at the neckline. The top is still available at Neiman Marcus and it's boxy style is perfect to hide a growing baby bump. She completed her look with black pumps (my guess is they are the Manolo Blahnik BB pump), a large clutch, and pearl studs (look for less at Neiman Marcus).
The next day, the Serene Highness' we're at the Clinton Global Initiative's session "Re-imagining Impact".
Charlene was seen chatting with a verypregnant Chelsea Clinton (she gave birth to daughter Charlotte just days later) and applauding the speakers with Albert.
Charlene wore the Kimono-Sleeve Double-Face Dress in burgundy (black version available at Neiman Marcus) by Carolina Herrera which seemed comfortable and roomy for her burgeoning belly. Brown suede Jimmy Choo pumps, brown tights, a chocolate-brown clutch, and pearl studs (look for less at Neiman Marcus) completed her look.
On September 23rd, Charlene and Albert attended a reception hosted by President Obama and First Lady Michelle Obama.
Charlene wore a Satin Ombre Sleeveless Midi Sheath Dress by Carolina Herrera with black pumps (thought to be the Manolo Blahnik BB pump) and pearl studs (look for less at Neiman Marcus). An ombre dress was a great choice for Charlene as the black part of the dress hit perfectly at her baby bump which made it nearly unrecognizable.
To conclude her trip, Charlene attended the 25th annual Autism Speaks event in a light blue, wool Carolina Herrera sleeveless dress and coat.
This is my favorite outfit of her NYC trip as I just love light blue on blondes and a dress with a matching coat is classic '60s glamour (thank you to Jackie Kennedy for putting this look on the map).To complete her look, she wore Manolo Blahnik BB snakeskin pumps and her pearl studs (look for less at Neiman Marcus).
Also, I love the sweet moment captured of Charlene touching her bump.
As we have seen, Charlene definitely knows how to dress for three and still stay true to her classic style. Plus, she hasn't had to sacrifice her luxury designer duds just because she is pregnant. Check back here for more updates on Princess Charlene and the twins!
Posted in Newspaper Post Date 10/20/2017

---