The Spotted Pig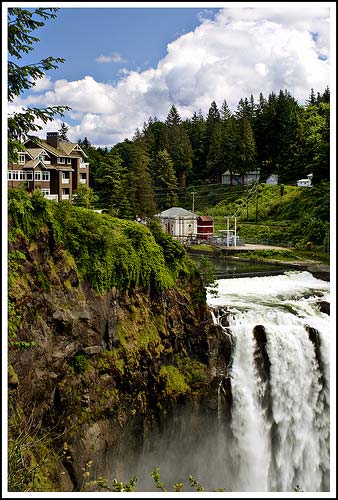 Without shame I am completely obsessed with Kim Kardashian, Kanye West, Beyonce, and Jay Z. If you think that is wrong of me, well I don't care, they are awesome. Naturally I pretty much internet stalk these A list celebs and convince myself that I am just as cool as them if I eat where they eat, and go where they go.
I have heard time and time again, Beyonce and Jay Z coming out of The Spotted Pig after dinner. I have heard this same sentence about Kimye. So when I went to New York, I made it mandatory to head over theThe Spotted Pig.
After a probably long and hectic travel, if you are trying to find this place on foot, you will realize why this place is a celebrity hot spot. It is pretty much hidden in a residential area of the west village. If you weren't crazy like me, who had pretty much set a radar on this place, you would walk right past it.
This gastropub is so cool inside. Its pretty dark, pig decor everywhere, and very interesting seats. What I enjoyed most was how cozy and cool t his place was. By cool I mean the vibe, as well as the staff. You can tell, just by walking in, that this place is about good times and good food. Trust me when I say the food is good, The Spotted Pig did not receive a Michelin Star for no reason.
My friends and I all got the chargrilled burger with roquefort cheese and shoestring fries. If you couldn't tell by the picture, the shoestring fries pretty much invade you plate and you don't even know what to do with them. As a self proclaimed food expert, I knew exactly what to do. Just dig in without turning back. This burger sounds plain in theory, since it's only topping is cheese, but the flavours are so extraordinary that it does not need the help of extra toppings. The fries we're more like crisp strings but we're so delicious. They we're also fried with stems of fried rosemary which took the fries over the top. They we're so bizarre but so good.
As you probably guessed, this is not the cheapest restaurant in the world, but it is certainly not going to break the bank. I would say, the dishes are fairly priced for the quality that they present.
So, go channel your inner Kimye and eat like a boss at The Spotted Pig and then brag to all of your friends about how cool you are!
Posted in Newspaper Post Date 12/07/2017

---