American Idol Recap: The First 3 Finalists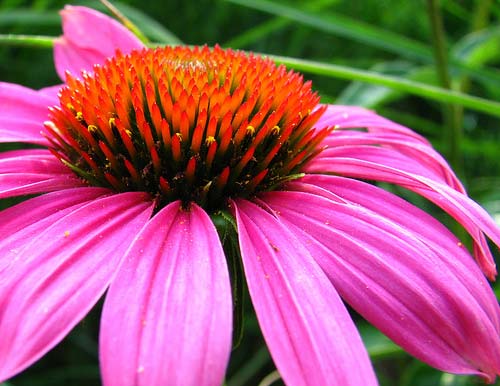 On our way to the Top 12, I'd have to say that America got it right. It's never an easy thing to choose. Actually, I'm a little sad that Ricky Braddy didn't get another shot after nailing his performance last night. It just goes to show that the pre-vote coverage that everybody gets can make all the difference in the world. Up until last night, nobody knew Brent Keith or Ricky Braddy, who are both extremely talented and deserving singers. A little more TV time prior to the vote could have made a difference.
I know it's certainly no consolation for them at the time, but just making it the final 36 is an accomplishment to be proud of. Out of an entire country of hopefuls, you need to be proud to go that far! Opportunity will come knocking for many of these people, even if it's not as the next American Idol.
Alexis Grace was without question the best female performer in her group. I would have been completely throttled if she wasn't the female to get in. What impressed me even more about this young lady is that her performance tonight was even better. There is a lot of potential hidden in that tiny frame. Watch out for this girl! She has some serious soul!
Michael Sarver has been one I've been talking about from his first audition and Michael Sarver is a man that needs to bring it on his next performance! He has such a great voice, and he is a guy that is easy to like. Last night though, he nearly blew it for himself. In my opinion, it was the total wrong song! Micheal is far better than that. He needs to go back to the soulful stuff that got him here. He'll be alright, and I think he'll be around for a while. Plus, Simon likes him and that certainly helps!
I think it's hilarious that they left Danny and Tatiana to the end. When Ryan called them to the stage was everybody screaming because they love Danny or because they knew Tatiana was about to be sent home???!!! HA HA! I suspect it was a combination of both, with a slight lean to the latter!
No surprise that Danny got in. After all, he is going to win the entire thing! I've said it from day one. I suspect nobody is sad to see Tatiana go either. The only thing that is a little sad about that is she gave me some really funny sound bites for the radio show. I will miss them a little.
So the first 3 members of the American Idol Season 8 Top 12 are Alexis Grace, Michael Sarver and Danny Gokey. America got it right. That is exactly how it should have been.
Posted in Newspaper Post Date 02/03/2018

---