I bet you all hoped thought I'd stopped writing. Nope.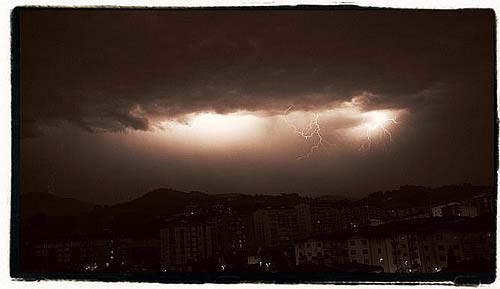 I bet you all hoped thought I'd stopped writing. Nope. These days though life seems to be so crazy busy that I haven't had time to type it all up. Thank goodness for days off! I get one a week and today I've been tasked with lasagna and challah making. (I assigned myself and Richard eagerly encouraged it.)
My moms birthday was in April. She wanted a CD. David and I wanted her to come out to Minnesota so she could be at a dress fitting and do some fun wedding stuff. She really wanted that Pearl Jam CD though. David and I took a gamble, found an aaahh-mazing deal on Delta and got them out here.
I wish we had more pictures of it but I think we we're all having too much fun to take many pictures. They flew in late Friday night and from there on it was a whirlwind! I was betrayed by Bonnie and Clyde who we're on their best behavior for the weekend so my mom didn't believe me when I said they struggled with listening. *sigh*
Saturday was pedicures and an art fair for the ladies. We had a great time walking around, checking out the booths. Mom loved poking around in all the little shops and Annette enjoyed having someone who didn't speed walk through.
We also wandered into this awesome booth run by two ladies that reminded us of Reme and Aunt Phyllis. I know, dangerous combination. They we're so funny and kind and their product was/is amazing. I may or may not have picked something out for the wedding there. Heres a sneak peek:
Sunday was Brunch at the Casa de Ozer followed by a bridal shower. David and I we're excited that my parents got to see how brunch is really done. Seth, Jess and Stefan came over, we ate tons of food.
There we're 2 kinds of Kugel, (yum!) french toast bake, veggie trays, bagels, 7 different kinds of cream cheese, regular cheese, frittata, juice, coffee, in short we we're all stuffed with deliciousness. Then the ladies headed out to the shower where there was more food!
Both my mom and I we're a bit overwhelmed with kindness. It was a lot of fun, the food was divine, (really, I was glad I had a fitting the next day with the way I'd been eating!) the women we're funny and sweet and oh my goodness -the presents! Throughout this wedding planning and celebrating experience David and I have both been constantly touched by the sheer magnanimity everyone has shown us. Its amazing.
Thank you so much!
Monday was a fun day too I had a fitting, we went out on a mission to get supplies for the ring barer pillows. My mom was ALL over that project. Then we went to The Mall of America to walk around for hours, look for MOG and MOB dresses and accessories. The men had a good time too. It was a beautiful day and so they rented a boat and went out fishing. Seth even took the day off to go with them. Dennis was so relaxed and happy. It was great to see him getting along so well and comfortably with my new family.
Four fishermen start out. They ended up skunked.
Dinner was then served again at Casa de Ozer and David and I had everyone help us pick wines to be served during the wedding blessings and toast. We had planned on serving Blue Pop but NH has such zany laws about alcohol (live free or die!) we can't get it and thus can't serve it. So David bought about 7 bottles from the Kosher wine list that NH does carry and we sampled them all. Jess and I decided the best wine was actually in the container we dumped the leftovers in. Kind of sad.
My parents left the next day, which was sad. We had such a great time and I'm so glad my parents now know where we're living. Its nice that they now are able to have a picture in their heads of it, makes me feel a little closer to them even though we're still 1300 miles apart.
I do wish Annette and my mom got along a little better though.
Maybe one day they'll like each other.
Work has been busy for both of us. David is getting his team ready for his upcoming 3+ week absence. It's a huge task and one he has struggled with. He's got new team members, new reports, new requirements and demanding, impatient people to work with, not to mention the fact that his "old" team members are lacking some of the necessary skill sets. He's a busy, busy man. I admire and appreciate how hard he's trying. We made a deal that when we're in Hawaii (!!)
we aren't using cell phones but to call home if we need to. I won't be facebooking, he won't be working. It will be a true honeymoon. We are so looking forward to it.
We've had a bit of turnover client-wise at the crisis house which has kept me busy with paperwork and learning some "management" type tasks. I've been asked a couple times if I'm interested in management, which I think would be fun but I'm also planning on being a full time student come January so I don't want them to train me just so I can turn around and leave, or work only part time. We shall see what happens with that. I did my first restraint a week ago. It was exhausting, scary and sad all at once.
We're only allowed to restrain when consumers are self-harming. This means they can bite, kick, scratch, punch, spit on staff and we can't do anything; until they start hurting themselves. He didn't want to follow his schedule, he wanted to play video games. Staff let him know that his options we're following his schedule or nothing (he could go to his room) and he kicked and spit a couple times. Plan ignore. He swore and screamed at us when he found the video cabinet locked. Then he started biting himself and so plan ignore was no longer valid. I think he was surprised at how quickly I was able to take him down (I was a little surprised too) though he did manage to scratch me up. He's been great ever since. Perhaps he just needed to know there was a boundary.
We've been having fun too, when we're not at work. It's been a really nice end of summer here. Temperatures have been settling in at about 75-80 and the humm-didity has dropped considerably so it's easier to do things outside. Last Friday David took off from work early and we went golfing. I actually requested it and he was thrilled. We went to a little Par 3 near the house. We had been once before and pared up with another two-some because apparently that's what you do when the people in front move slow enough to cause a traffic jam. The older gentleman was very kind (not the say the other man wasn't) to me and I didn't feel bad at all that I was learning and therefore slow. I would get frustrated and say I was just going to throw the ball and he would remind me that I wouldn't learn or improve if I did that. "Take another swing. We've got time." It was pretty great, so I wanted to give it another shot.
I did much better this time around and my favorite part was when I hit a great shot I'd turn around and see David's grinning face. I think he was happier for me than I was. On the last hole I actually over drove it which made me jump up and down.
Then it was time for movies! We went up to Lake Elmo for dinner and not one but two movies. Drive in style!
It was the perfect night for watching movies "outside". David and I reminisced about the last time we we're at drive ins. He had been to the same theater 5 or 6 years ago and met up with a bunch of friends. I had been to The Blue Fox drive-in located on Whidbey Island, Wa. I, being VAQ-141s MWR president (*cough*loser*cough*) had planned our squadron "Family Fun Day" there. It was a smashing success. Both David and I had no idea what movies we're playing back then. Together
we watched "Captain America" which was entertaining even though I didn't think the CPT was overly gung-ho for America. It was still one of the better comic book movies we'd seen in awhile. Next up was Crazy, Stupid, Love.
That was a great movie. While we did find it a little formulaic, we noticed that it did something movies hadn't done in a long time: let their characters grow. All in all, I'd give our night out 5/5 stars.
So there you have it -why for 3 weeks I haven't posted. There's been a lot more but I don't want to bore you with every single detail.
To recap:
Mom and Dennis had a blast in Minnesota.
My wedding dress still fits.
David, Dennis, Richard and Seth didn't catch anything on their fishing trip (better luck on 9/16).
Restraints pretty much suck.
Golf is starting to be fun.
Drive in movies are super fun.
Last night at dinner David mentioned he needed to mow the lawn.
E: I can do it while you're working.
D: Not necessary. I'll do it after work, but if you want, there's a big branch you can cut up so we can put it out for the trash.
E: What do I use to cut it up with?
D -
E: OH! Do I get to use a chainsaw!?
D: Um, no. Why would you use a chain saw? My dad doesn't even have a chain saw.
E: Everyone owns a chainsaw!
D: Does Dennis?
E: YES! I think he has like, 2! My dad has one, Poppa has one, hell, I think even Reme owns a chainsaw!
D: Well, your family lives in the woods. Why would my dad need a chainsaw?
E: . . . What if he wanted to learn how to juggle?
*laughter*
This illustrates for you the difference of living in Minneapolis, to living . . . anywhere in New Hampshire. When that conversation began, it didn't dawn on me that Richard wouldn't own a chainsaw. Everyone owns a chainsaw. Trees fall down during ice storms. Houses are furnished with wood stoves and many people cut up their own wood to reduce heating costs during the long nasty bitterly cold winters.
If you have just the logs delivered you save a lot of money. My family used to do this. They'd order a cord of wood and Dennis would then spend the next month fretting about how he was going to get it cut up and stacked before winter.
Us kids being brilliant and thoughtful would always take the opportunity to give a free birthday gift. We'd spend a solid day running the wood splitter (no chain saw, alas, mom said no.) slicing up the rest of the wood into perfect wood stove sized pieces and then load it into the trailer and stack it for Dennis. Happy Birthday! I realize now that this was pretty much the equivalent of us giving him a vacuum, since we all needed and enjoyed the heat the wood provided. But hey! We gave the gift of time! Dennis always seemed thrilled with our efforts too.
Over dinner I realized I hadn't been in any home with a legit fireplace since leaving NH. Sure, the family has a hearth, but there's no wood stacked next to it. There's no woodbox in the living room that needs to be filled. Quite a few branches have fallen down here during serious thunderstorms, but the power doesn't go out and it seems the Minnesotans leave the chain sawing to the power company professionals.
Weird.
Everyone owns a chainsaw. I won't even bother to ask about the wood splitter.
Posted in Newspaper Post Date 05/31/2018

---