Blog Your Way To Business Success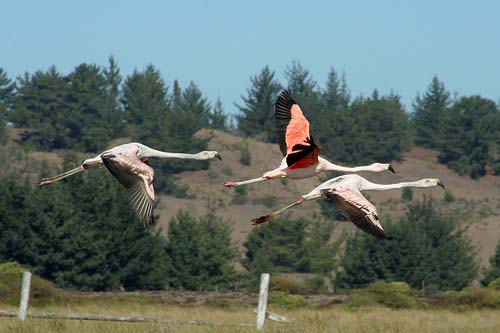 You do not have to be a Pulitzer winner to blog. I hear it all the time, I can't write to save my life and, What will I write about? The bottom line is that if you have a business you should be hungry to attract more customers and have at least a semi notion what your business is about! This should straight away give you the desire to write a blog and if you really are stuck with things to write start with what your business is about.
Blog With Purpose
As a golden rule in my blogging strategy I like to blog with purpose. This means having a message each time I put out a blog post. This one is about encouraging people to start a business blog and asking them if they would like some help getting it started. They reckon there are now around 160 million blogs online with most of them getting less than 1000 visitors a month. If you blog with purpose, follow some simple SEO rules then I cannot see how you would not get less than 1000 visitors a month.
Blogs Must Be Clean and Readable
The very first thing I notice even before I read a word of someones blog is the layout. Is it nicely presented with good titles and a few pictures? It sounds like a simple thing but humans are by nature very quick to judge online. The best blogging platform in my opinion is WordPress and there are hundreds of different themes available for you to create a beautifully presented look to any blog. The next thing is basic grammar and spelling, ok we all make typos from time to time but if your blog post is a spelling and grammar horror show you won't attract many readers.
Blog Impressions
The very first thing someone will see is your title. Make sure your title is reflective of what you are writing about. Make sure that the title matches your purpose and that when a potential reader sees it they know what they are going to read about. The title can also play a crucial part in someone finding your blog i.e. someone searching for a good blogging strategy may find this post Blogging For Customers appealing.
My Top Five Blogging For Customers
To Blog for customers you need to have a clear message and a clear call to action. Let your audience know what you want them to do, statistically they are more likely to do something if you tell them to do it.
To Blog for Customers you need to have original fresh content that your audience would be interested in reading, even to a point they want to share it with friends and colleagues.
To Blog for Customers you need to target the right audience. If you are selling books about cooking you would definitely target people who we're interested in cooking, mostly women. You would want to write in a manner which relates best to your audience.
To Blog for Customers you need to be consistent in your blogging and blog regularly. As a rule get into a routine and keep at it, if you decide to blog once a week then make sure you blog once a week.
To Blog for Customers you need a strategy to share your blog. Use social media, distribute to your current subscribers, guest blog on other peoples sites, join blogging tribe, and subscribe to other bloggers. Basically you need to think of ways to distribute your new material to your audience.
There is more to blogging than simply writing something and sticking it up on the Internet. Put a bit of consideration into your blogs, plan your strategy and you will see the results.
I created Work with Gordon to help online internet business entrepreneurs achieve long term financial success. Discover how to achieve great results for your Online Business with a Free Video Bootcamp Series that will demonstrate how average people are creating Successful Online Businesses.
Posted in Newspaper Post Date 06/10/2018

---