I've been seriously contemplating...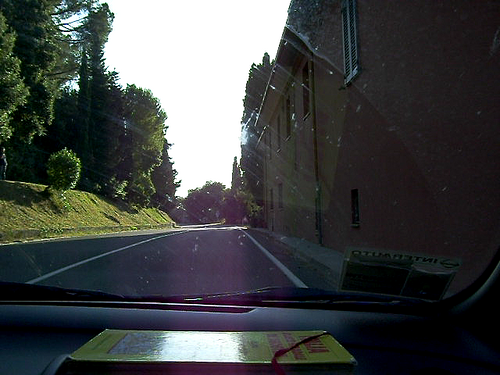 I've been seriously contemplating whether or not to continue this blog. I just don't have a love for it as I used to and it's becoming more of a chore than anything else. When I first started blogging, it was to share my poems and short stories; something I had never done before. It was scary at first, but I was determine to let the world know of my talents. I was able to connect with some of my favorite authors and even work with them on a few things. I was even published; which was a highlight for me.
Then I began talking about issues that we're important to me and sharing a bit more about myself and my life. My writing took a back seat. Although I was writing daily, I wasn't sharing my work. But it was fun. And not an issue for me to blog regularly. However, blogging hasn't been the same for me since the summer of 09.
My blog world or sense of home, my sanctuary, hasn't felt the same as the first site I started. And my participation has been less and less as time goes by.
I have to renew my subscription for my domain soon, and I'm pussyfooting about doing it, because I'm seriously unsure about whether or not I need to. I've been focusing more on designing and starting my own business under my birth name than wanting to write and share under my pseudonym.
I haven't made a final decision as of yet, but if my lack of consistent posts lately is any indication, I may have and just haven't accepted it.
Anyway, I just wanted those of you who come back to check me out to know that my writing days (online) may be over soon. I have a few weeks to decide what I'm going to do about the site and I can't guarantee I'll post anything until then.
All I can say is, I've enjoyed the ride and I appreciate the love and support you all have shown me throughout the years. Although I may not be blogging, I'll still be around to visit my favorite blogs and you can still catch me on twitter for now.
Posted in Newspaper Post Date 06/20/2018

---